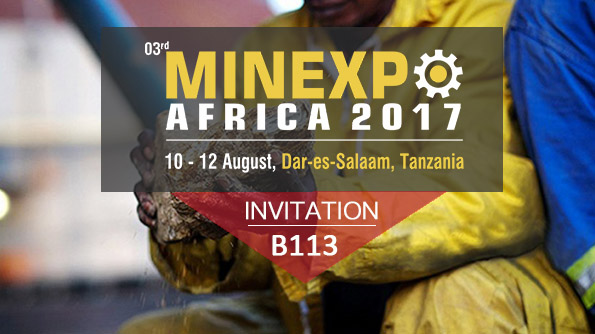 VENUE & TIMINGS
EXHIBITION VENUE:Mlimani Conference Centre P.O.Box 22096 Dar es Salaam - Tanzania
EXHIBITION DATES:10 - 12 August (Thu, Fri & Sat), 2017
INAUGURATION:11:00 Hrs on 10th August, 2017 (Thursday)
EXHIBITION TIMINGS:10:00 Hrs – 18:00 Hrs
jinpeng's Booth Number: B113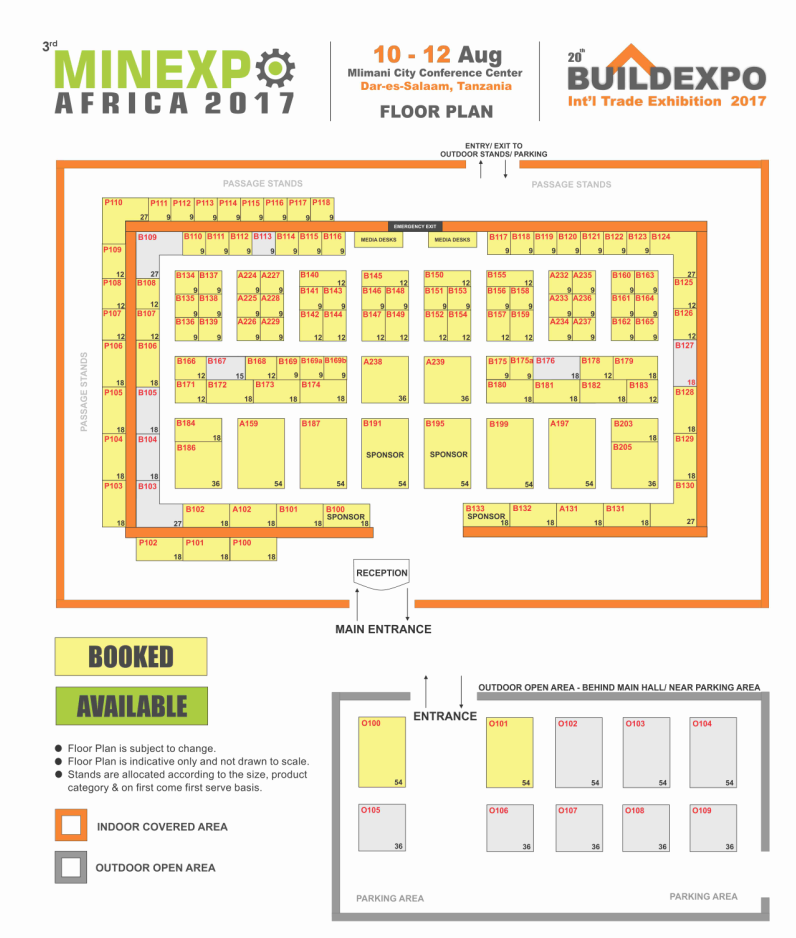 ABOUT MINEXPO TANZANIA 2017
The 03rd Minexpo Africa, Tanzania is the region's showcase of the latest technology in the mining & processing of minerals, earthmoving, safety equipment and much more.
Tanzania's mining industry is expected to reach $1.28 billion in 2015 according to a study by Business Monitor International (BMI). The country is the 4th largest gold producer in Africa after South Africa, Ghana and Mali. Gold production currently stands at roughly 40 tonnes a year, copper at 2980 tonnes, silver at 10 tonnes and diamond at 112670 carats. In total, the mining sector contributes 2.8% to the GDP each year but this could rise considerably in the coming years, with Business Monitor International (BMI) forecasting average annual growth in the sector of 7.7% between 2011 and 2017. BMI also predicts a doubling in value of the sector between 2010 and 2017, from US$0.64bn to US$1.28bn.
Minerals that have been identified in Tanzania include gold, iron ore, nickel, copper, cobalt, silver, diamond, tanzanite, ruby, garnet, limestone, soda ash, gypsum, salt, phosphate, coal, uranium, gravel, sand and dimension stones. Read more about Tanzania.
About JinPeng

YANTAI JINPENG MINING MACHINERY CO.,LTD, located in JINPENG Industrial Park of YANTAI, covers an area of 50,000 square meters and construction area of 20,000 square meters, possesses more than 300 employees. JINPENG GROUP is a high technological enterprise that integrated research, manufacture, sales and service. The company has multiple subsidiaries, such as Metallurgical Research Institute, Mining Design Institute, Mining Machinery Factory, Mining Exploitation Company, Automation Research Institute, Installation Company etc. Now we have offices in Russia, Zimbabwe and Sudan.
Jinpeng Group is a joint-stock company that composed mainly of top technicians from YANTAI Gold Design Institute and YANTAI gold machinery factory. JINPENG GROUP has more than 30 years experience in mining design and developing of mining machinery. We can provide one-stop service including research, design, manufacture, installation and commissioning, personnel training, after-sale service and management of dressing plant for mining capacity below 10000 t/d. Be the best EPCM supplier of China is the goal of JINPENG GROUP, so we do our best in every step. We conduct strict quality control during whole process to every procurement or delivery products, we passed International Quality Certification of ISO9001:2008 ahead of our competitors.