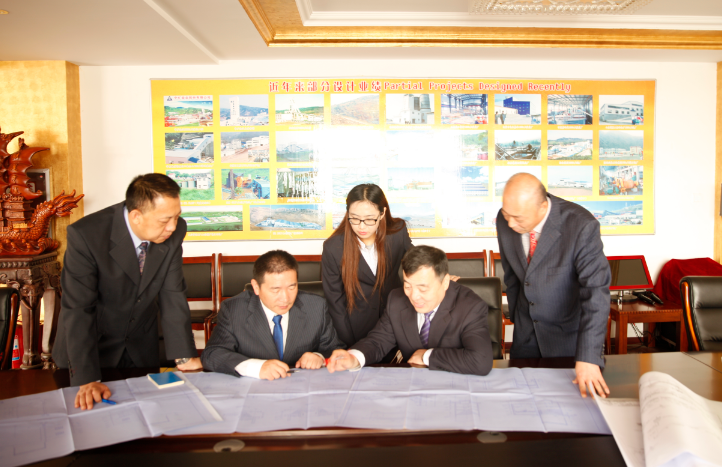 Yantai Orient Metallurgical Design and Research Institute Co., Ltd was founded in 2002 and own metallurgical designing and researching professional qualification authorized by Ministry of Housing and Urban-Rural Development, mainly work on mines design as core technical strength of Jinpeng Group. In the passed more than ten years, our Research Institute have undertaken hundreds of research and study on many kinds of mineral ores in China and abroad.Through continuous technology research and development, our Research Institute got remarkable achievement in mineral processing of gold ore, silver ore, copper ore, limonite ore, hematite ore, etc.

At the same time, the research results in nonmetal refining(such as fluorite, baryte, graphite, feldspar ore and silicon sand ore), various of oxidized ore recycling, comprehensive utilization and so on are international first level.
Project Footprint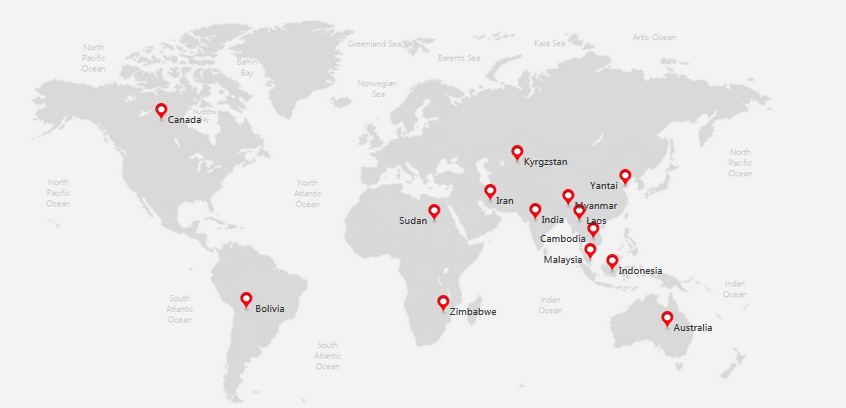 In recent years, along with focusing on domestic market, our research institute also made their reputation known oversea depending on advanced technical level. At present, our institute has undertaken mineral test and engineering design for hundreds mines in more than 30 countries: Canada、Germany、Russia、Australia、Fiji、Turkey、Albania、Brazil、Sudan Zimbabwe、Ghana in Zambia, Tanzania Zambia Morocco Nigeria Iran Malaysia Philippines India Vietnam myanmar Laos Cambodia north Mongolia Bolivia Ecuador, Peru, etc.
Advantage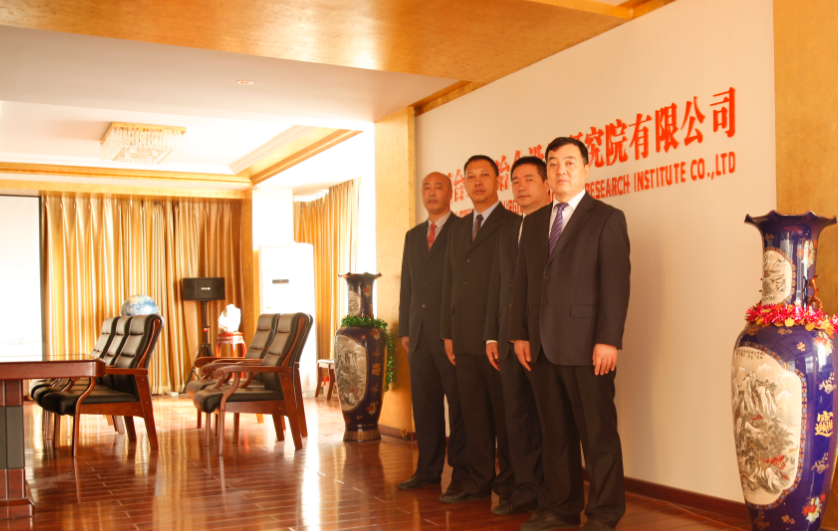 Since its establishment, under the guidance of Dean Xu, research institutes focus on technology innovation, over the years, constantly create new technology, fill the domestic blank, and won numerous domestic awards. Behind sweat and hard work, the affirmation from customer is our most delighted thing.
1.Lingnan gold mine, Hedong gold mine, Jiehe gold mine extension project, Heilangou gold mine, Daliuhang smelting plant and so on won the first prize of provincial and SETC excellent design.
2.Zhaoyuan Hexi Gold mine project in Shandong province won silver award of national excellent design.
3.In laboratory, conquer the concentrated iron unable enrichment technical problem in slag iron dressing process after concentrated sulfur making acid, concentrated iron grade up to above 63%.
4.In Cangshang gold CIL project design, the high efficiency was successfully used for C.C.D process of CIL and filled a domestic blank. Won first prize of scientific-technical progress by former national gold authority.
5.In bacterial oxidation process test for arsenic-containing difficult beneficiation & smelting gold ore, the gold leaching rate up to 92%-95%. At present, this process has been used for actual production successfully and got good economic benefit.