Introduction
Application
Magnetite Separation Production Line is used to single magnetite with simple ore properties.
Process introduction
Weak magnetic – reverse flotation process : it`s a process that divides into weak magnetic – positive ion reverse flotation process and weak magnetic –negative ion reverse flotation process , the difference is the reagent , negative ion advantage is that the float is not paste , index stable . Negative ion flotation has high temperature requirement , has bad influence on the pipe of concentrates , need to add acid before filter.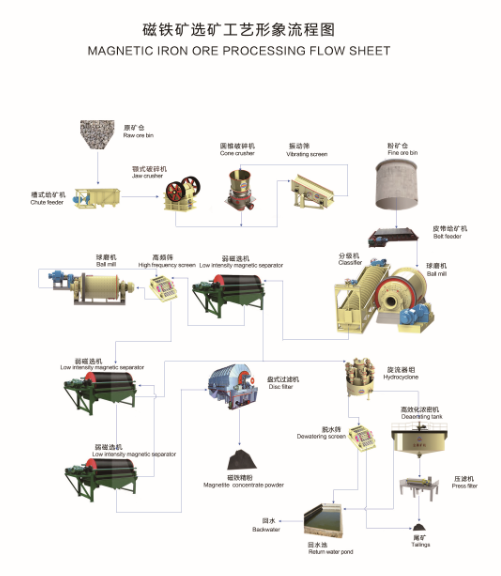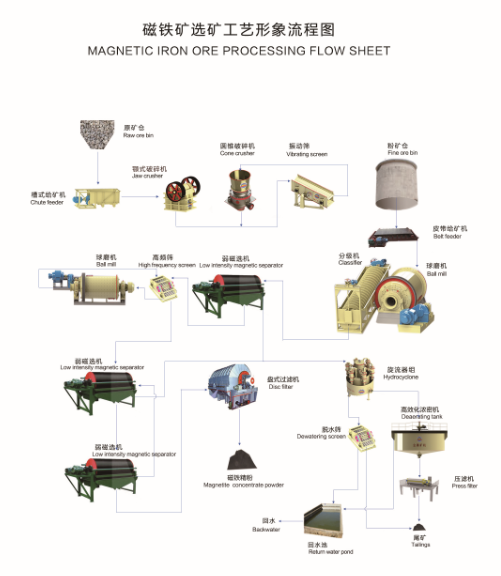 (Tips: You can add this webpage as favourite, or find it by serach in Google with the keywords below:
Iron ore production line, beneficiation of iron ore, iron ore processing, iron extraction from ore, iron ore beneficiation technology, and so on.)
Related case
Guilin 1500t/d limonite project Laizhou 3000t/d iron ore beneficiation plant
Hanwang Group 2000000t/a iron ore project Huaibei 1600000t/a iron Tailings filling